July 16, 2019 choir MASKA began its longest and most ambitious tour, where we had planned three competitions in three weeks and a few concerts on top of that.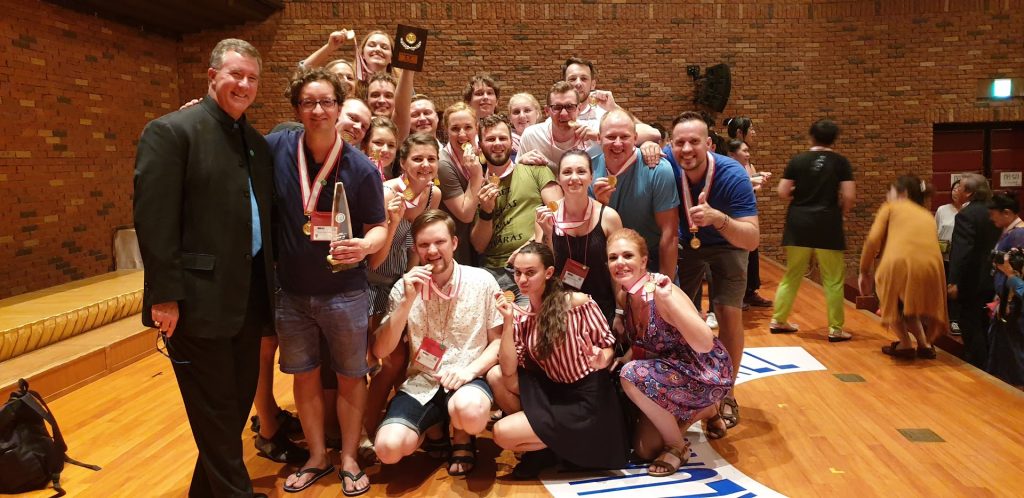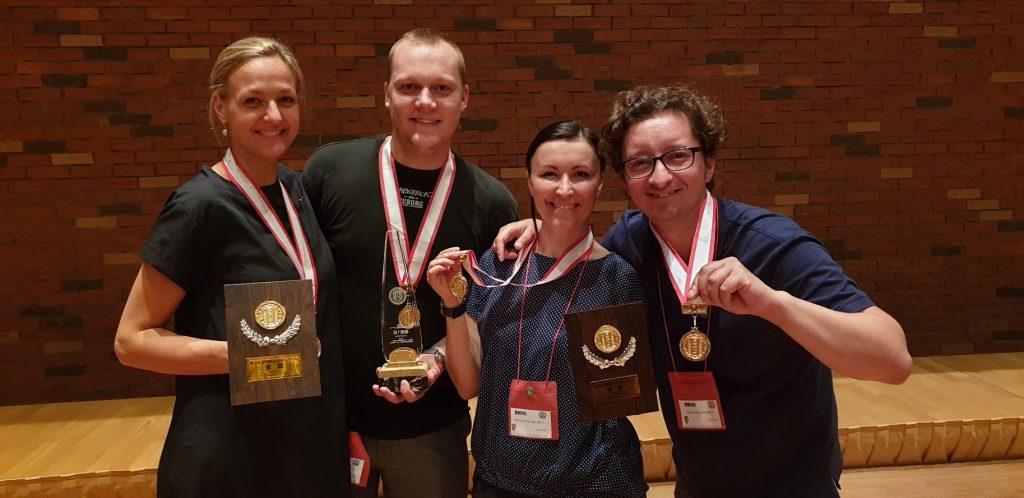 The first part of the tour was really successful as choir managed to get gold prizes both in renaissance and contemporary music categories as well as Grand Prix of 35th Takarazuka International chamber choir competition. It is a great joy that Latvians have come up winning the event repeatedly, since Youth choir  "Kamēr…" had already done it a few years ago.
Japan tour continued with choir MASKA performing a 2-hour solo concert in Kyoto's Nagaokakyo Memorial culture centre Great Hall on July 23. It was a great honour to perform in the concert series with such world-famous artists as The King's Singers, Sofia Vokalensamble and KammerChor Saabrucken. MASKA was very well recieved, as we got a lot of really nice words and best wishes for following events. We believe that many of our new Japanese fans are listening to our newest CD "Dedication".
The next day MASKA caught a bullet train to Tokyo, where a special master class was held wiht Japanese choir "Gaisma", working on pieces of Latvian choral music. Later choirs held a concert in Morishita Culture centre hall, performing 3 Latvian choir pieces together. On July 25 the two choirs met again in a very warm and friendly acceptance in Embassy of Latvia in Japan, having nice talks, building new friendships and of course – singing together.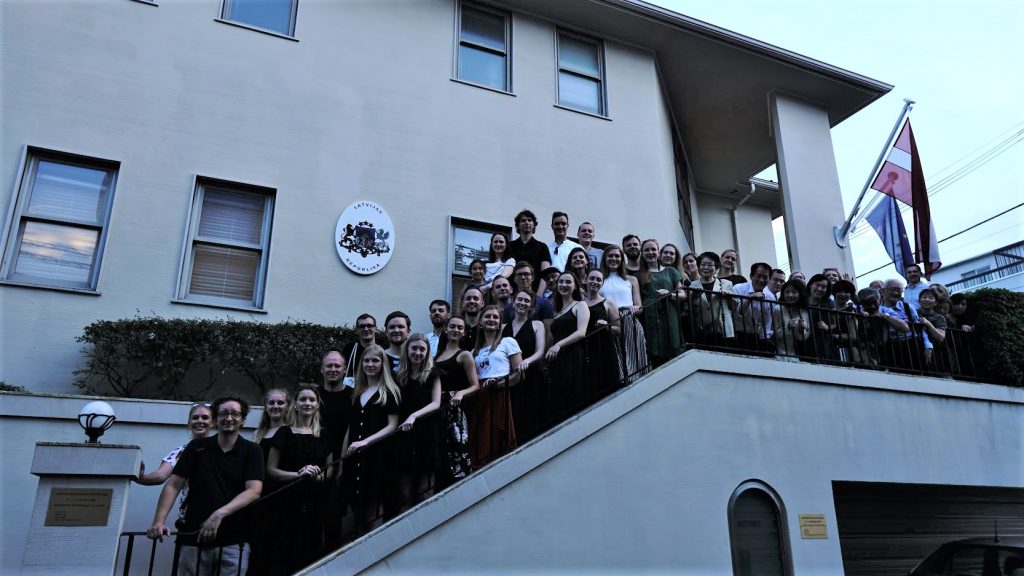 The following days in Tokyo were spent, participating in 2nd Tokyo International Choir Competition), which is one of the four legs for World choral Grand Prix. MASKA performed in mixed choir category, where we came 1st and contemporary music category, where we landed 2nd place. Having the possibility to perform in the final round, we performed "Stars" by Ēriks Ešenvalds as well as two pieces that are dedicated to our choir – Part Uusberg's "O Magnum Mysterium" and  "Nāc, Dieviņi!" by Laura Jēkabsone. Performing these beautiful pieces to our best capabilities let us win the Grand Prix of the competition and be nominated to the final of World Choral Grand Prix in fall of 2020 in Rimini, Italy.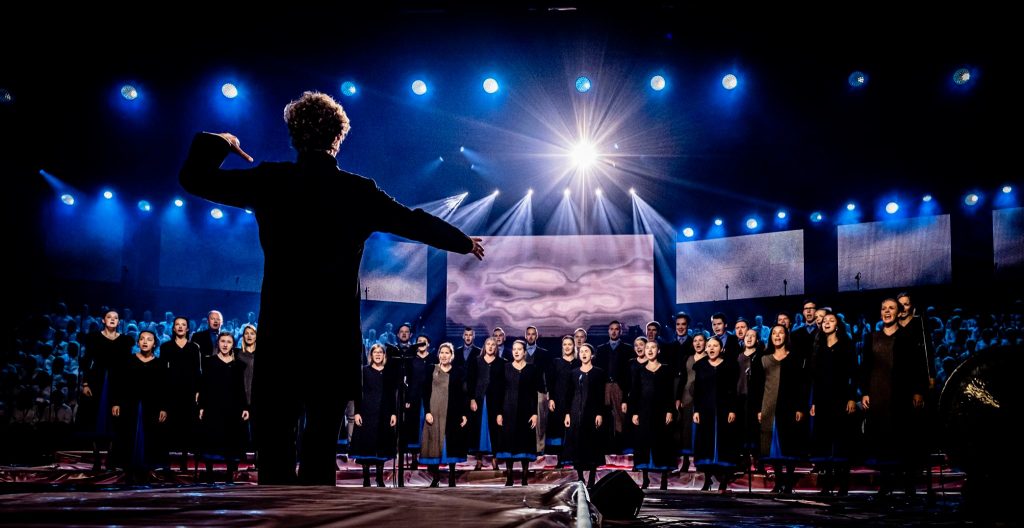 The grand tour was wrapped up in Gothenburg, Sweden, where choir MASKA represented Latvia in international TV choir competition "Eurovision Choir 2019". In the semi-final round MASKA performed powerful "Father Thunder" by Laura Jēkabsone, which granted us a spot in the final round with two other choirs. Performing yet another masterpiece by Laura Jēkabsone – "Nāc, Dieviņi!" – we came up second, wherefore Danish choir "Vocal Line" were crowned the winners of this year's event, leaving "Jazzva" from Slovenia in 3rd place.
We are truly happy for the support and cheering the choir has felt during these weeks – thank you! Special thanks to Babīte municipality for always supporting us and for the nice welcome home togehter with friends, families, choir "Atskaņa" and members from kokle ensamble "Balti".