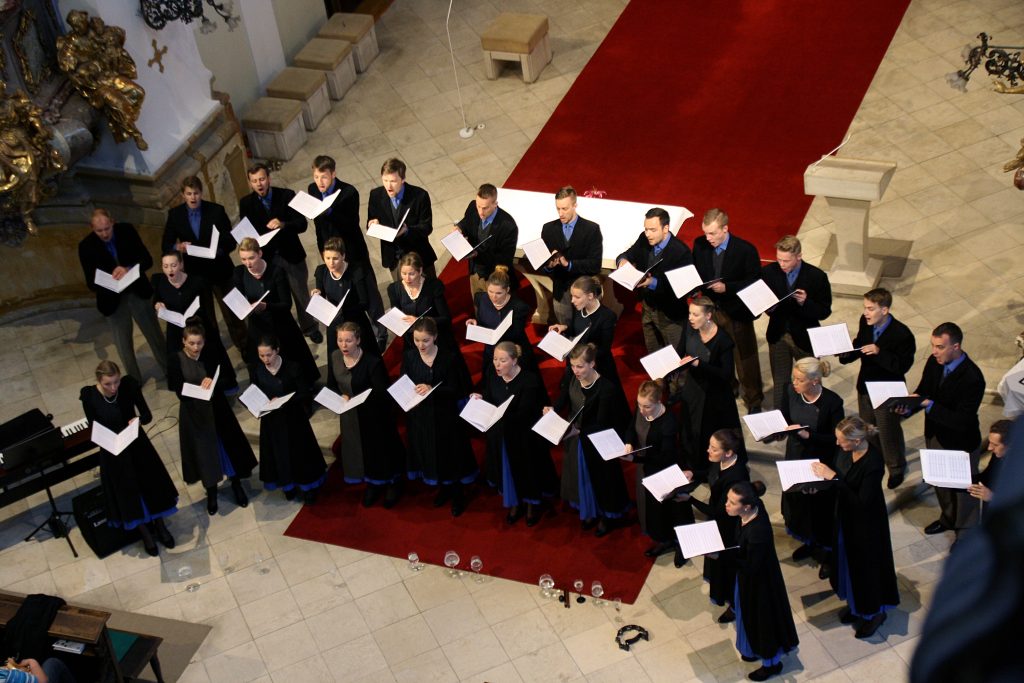 Within participation in the 13th international choir festival Sborove Slavnosti in Hradec Králové, mixed choir "Maska" held a concert tour in the Czech Republic. To brighten Latvia's name in world of choral music, choir "Maska" performed pieces created only by Latvian composers, such as J. Mediņš, L. Garūta, P. Butāns, B. Skulte, L. Jēkabsone, Ē. Ešenvalds and others. Festival which is organised by Czech a capella masters "Gentleman singers" is one of the most important choral events in the country. This year it hosted four local choirs (mixed choirs "Smetana" and "JITRO" and female choirs "Vokální Harmonie" and "Kantilená") as well as three guest choirs —"Cantemus" (Hungary), "Ad Una Corda" (The Slovak Republic) and "Maska" (Latvia).
During the festival, choir "Maska" gave seven concerts in Ostrava, Hradec Králové, Šumperk and Prague, where the audience greeted the choir with standing ovations. Festival's gala concert was held in Hradec Králové's historical Cathedral of The Holy Spirit, where all festival's choirs together performed Leoš Janaček's "Otčenaš" ("Our Father") for mixed choir, tenor soloist, organs and harp. However, choir "Maska" concluded the tour with a special performance in Czech Philharmonic – majestic Rudolfinum's most beautiful Dvořák Hall.
"Maska" popularized Latvian music not only by performing pieces exclusively done by Latvian composers, but also by organizing a workshop led by Jānis Ozols and Laura Jēkabsone. During the workshop, festival participants – both professionals and amateurs – were introduced to traditions of Latvian choral music, putting an emphasis on Latvian Song and Dance Festival phenomena, as well as the rich cultural heritage.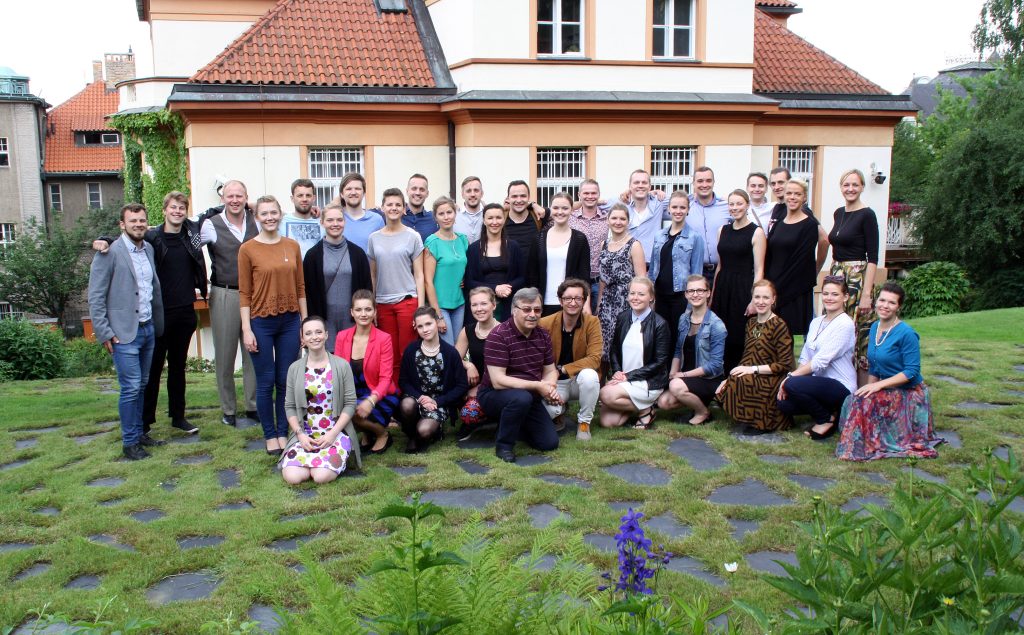 Choir's visit to the Czech Republic was also noticed by fellow Latvians residing in the country. Latvia's Ambassador Extraordinary and Plenipotentiary – His Excellency Mr. Alberts Sarkanis – attended one of the concerts held in Prague in the Czech Republic. During the last day of the festival, a reception of choir "Maska" to Latvian Embassy in the Czech Republic, where the ambassador stressed, how important are the activities done by Latvian culture workers in the terms of establishing foreign affairs, as well as thanked choir "Maska" for its input in creation of Latvia's image in the world.
More about the festival and mixed choir's "Maska" participation in it, you can find in festival's Facebook page.
---