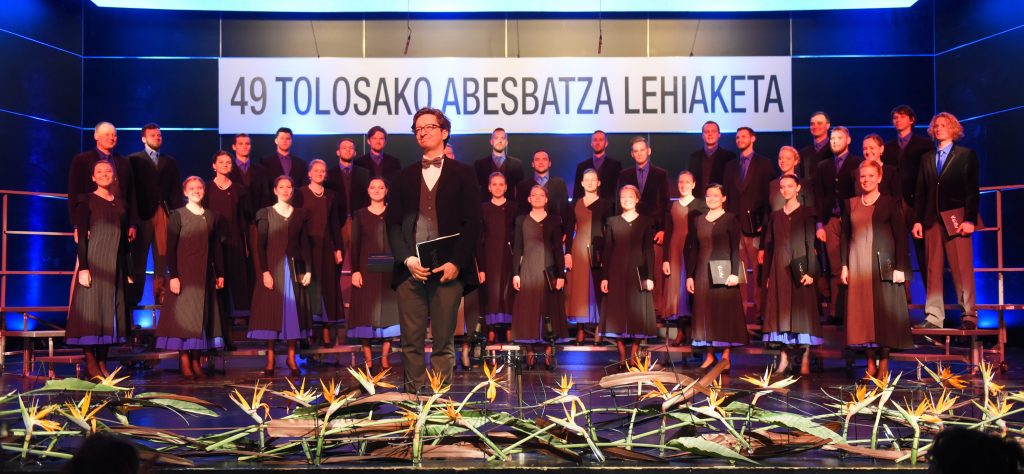 In the beginning of November choir "Maska" went to Basque Country, Spain to participate in 49th Tolosa Choral Competition, that is also one of the European Choral Grand Prix events. The fact that the participating choirs do not only compete for the main prize, but also give concerts in towns and villages across the Basque country makes this competition quite special.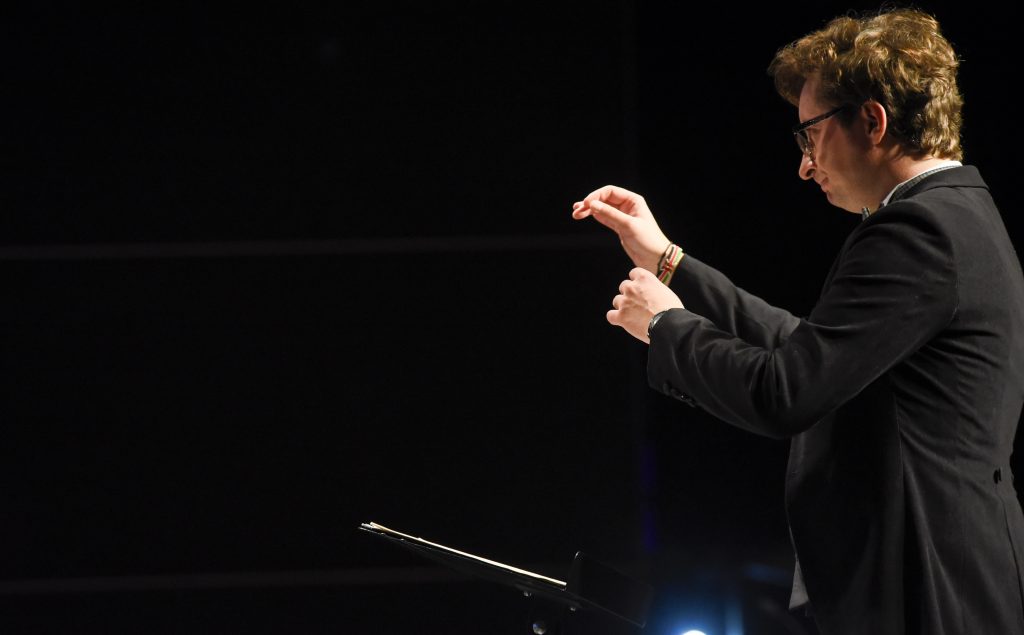 Before the competition "Maska" was in three towns – Ordizia, Getxo and Taffala – where concerts were given, and the Basque people seemed to like us a lot, giving warm applause and shouting bravo! even if the piece was not finished yet. With special joy we came back to the two towns that we visited also back in 2014, where the people actually remembered us and wished all the best in this year's competition.
November 4 was the day, when "Maska" participated in both polyphony and folklore categories (both with the interval of one hour). The choir was ready for a good start and in both 20 minute programmes gave it all out… Now it was up to the jury.
We got to know the results, whilst having wonderful dinner in our Basque home town Zarautz. The loyal guides gave the good news that we have won folklore category and came in 2nd in the polyphony, which was followed by less good news, that the winner of children's category – The Resonanz Children's Choir from Indonesia – has gotten more points and are announced the winners of the competition.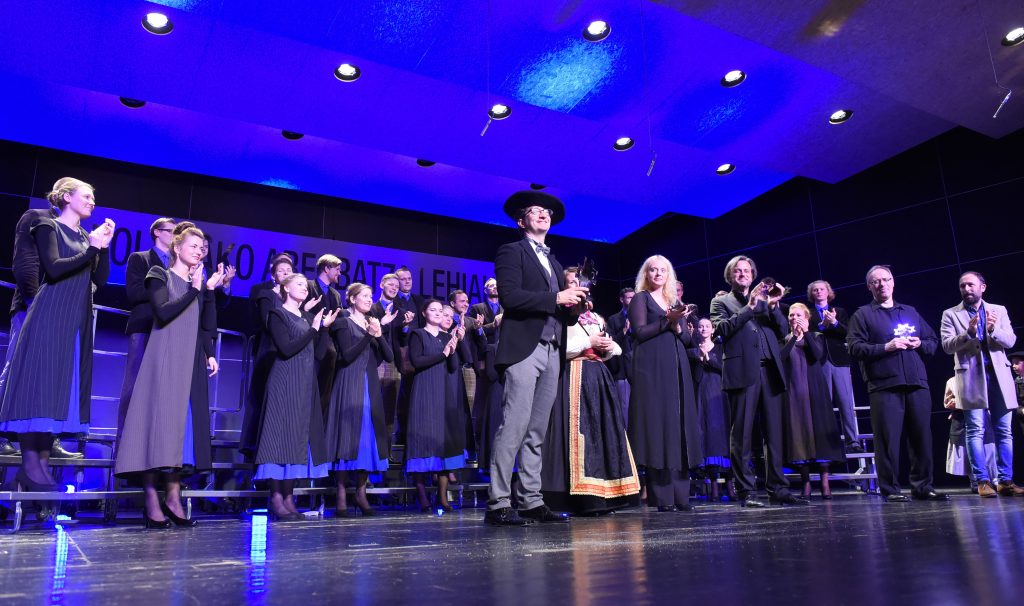 "Maska" is proud of this achievement, wants to thank a lot for the support that is coming from friends and families and most importantly – Babīte municipality. Also, "Maska" wishes the winners of the competition all the best in EGP final. Meanwhile choir is actively preparing for Independence day concert in Babīte municipality (November 17), 3rd ZieMASKAsvētki with Vestards Šimkus in Riga Cathedral (December 23) as well as the trip to Australia in the end of the year.
---