At the end of 2014 third kokle (traditional Latvian string instrument) music festival "Gaismas ceļā" will take place in several locations around the state. Festival will bring different sounds and colors to the Advent season, bringing concerts to regions – Aizkraukle and Babīte and closing the festival in Riga – the Great Guild.
---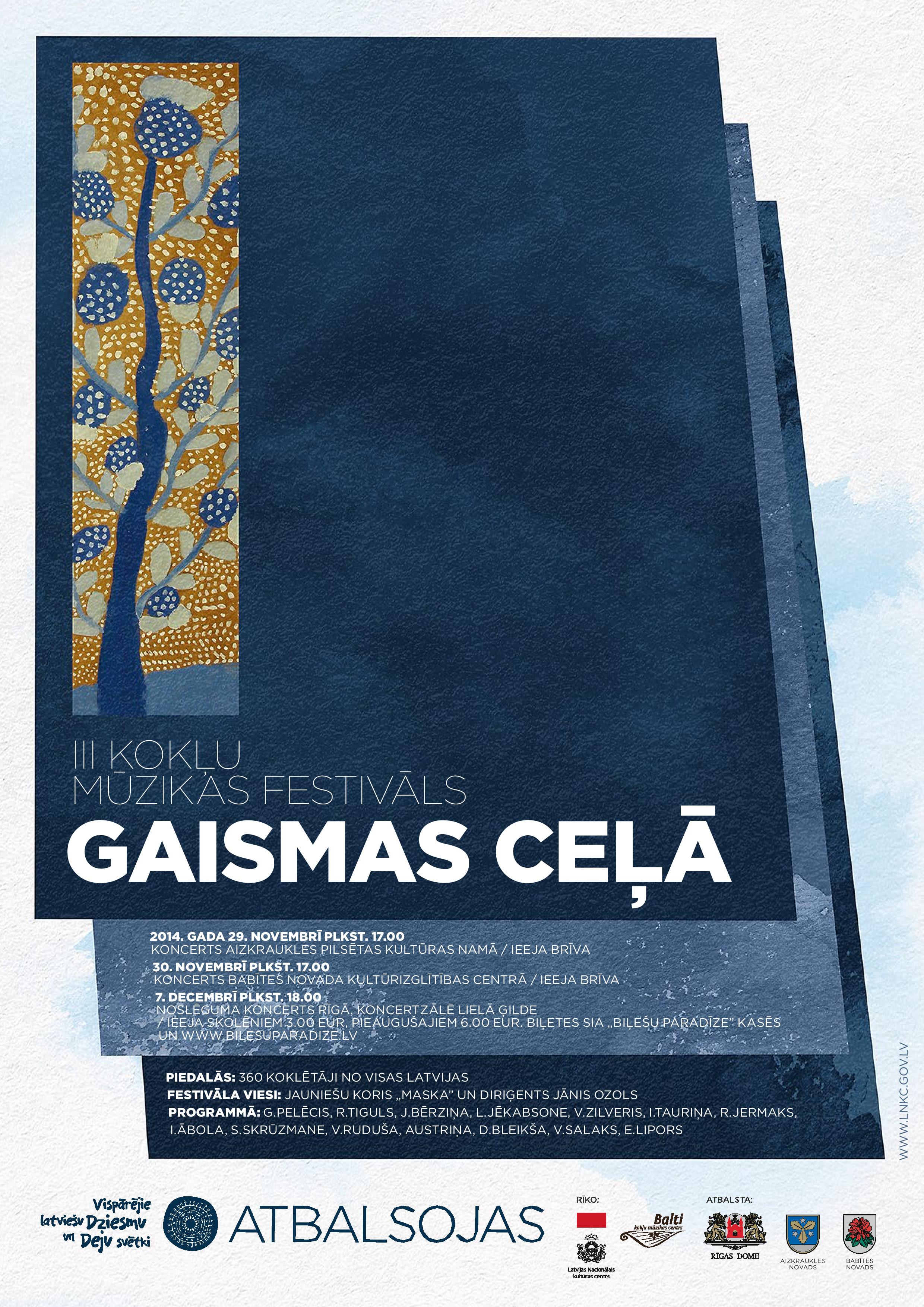 Youth choir MASKA is very proud to have been invited to be a part of such a wonderful project that will bring together 360 kokle players from all around the country that are from different age groups but together will create a magic sound. The festival also has involved well-known composers who have created compositions specially for kokle.
MASKA will joining 360 kokle players in the performance of a 5-part-composition Advent Story that was created specially for choir MASKA and Kokle ensemble BALTI from Babīte by vocal group's Latvian Voices leader and MASKA's choir master Laura JĒKABSONE.
The concerts will take place on:
30th of November at 17:00 in Babīte Center of Cultural Education
7th of December at 18:00 in Riga Great Guild
See you in the concerts!
---